White Desert Antarctica
Stand on the South Pole by Private Jet

White Desert Brochure Wolf Fangs Adventure Camp Brochure
Even now, reaching the southernmost point on earth is a feat that very few people have achieved. During the seven-hour flight, we land on the polar plateau to refuel, and you will have a chance to walk around this vast, foreboding wilderness getting a real taste for the immense scale of Antarctica. Back on board, we continue to the South Pole, landing at the Amundsen-Scott South Pole station. At the designated marker, you will be at the lowest point on earth. A place with no more East, South or West – only North and you will be able to walk around the world in just a few paces!
White Desert Antarctica specializes in private jet travel into the heart of the Great White Continent, bringing in a maximum or 12 guests at a time to a luxury eco-camp.
After landing on the ancient blue ice of Wolf's Fang Runway, guests are whisked away to Whichaway, our flagship luxury retreat with breath-taking views across the freshwater lakes of the Schirmacher Oasis, or to Echo, our newly launched space-inspired camp in the imposing mountains of Queen Maud Land.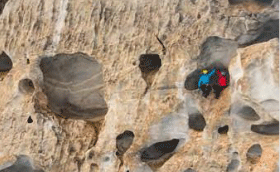 ACTLVITIES
Ice-climbing, rock-climbing and abseiling

Annual Virgin Summit trip

Trekking, hiking and ropewalks

Skiing, skidoo and 4x4 truck excursions

Exploring crystal caves and ice tunnels

Overnight polar camping

Sauna and massage (Whichaway)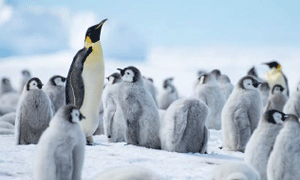 HIGHLIGHTS
Early Emperors (5 nights) Guests visit a 28,000-strong Emperor Penguin colony to experience one nature's greatest – and yet least witnessed – wildlife events.
South Pole & Emperors (7 nights) Alongside the visit to the Emperors, this trip adds a spectacular flight to the Geographic South Pole and an unforgettable night under canvas on the High Polar Plateau

Whichaway is the flagship luxury camp and sits on the shores of one of the freshwater lakes of the ice-free Schirmacher Oasis. We've designed 6 heated 'polar pods' with cutting-edge exteriors and old-world interiors that conjure up images of Antarctica's rich heritage of exploration. A warm and inviting communal area with lounge, library and dining room is the ideal setting to relax and recount the day's activities with friends. Savour gourmet meals prepared by your private chef, enjoy a sauna with view of the glacier, sip cocktails by the fire, and cross off bucket list adventures like visiting the South Pole, ice climbing, hiking over ice waves, and coming face-to-face with 28,000 emperor penguins. Whichaway Flyer
Inspired by the seminal age of Space exploration, Echo sits in quiet solitude encircled by pitted rock formations. Echo is as close as you can get to feeling like you're off the planet without leaving Earth. The space-age design of the 'Sky Pods' makes them look like they've been beamed down from Mars. Futuristic and luxurious, the six bedrooms are created from composite fiberglass with floor to ceiling windows allowing guests to soak in the moon-like landscape beyond. Perfect for exclusive use groups and catering for up to 12 people, Echo allows guests to combine an ultra-luxury experience with a once in lifetime adventure on the 7th Continent. As with all White Desert's camps, Echo is designed to be dismantled, leaving no trace on the Antarctic landscape. Echo Flyer

For More Information on this Product Contact:
CRAIG CURRAN, ASA
Galactic Experiences By DePrez
DePrez Travel Bureau, Inc.
585-442-8900 X224