Blue Origin Astronaut Trained with DePrez Travel
Rochester, NY - October 8, 2021 - When DePrez Travel and its space division, Galactic Experiences By DePrez chartered the Zero-G specially modified Boeing 727 to Rochester NY on September 19th of this year, onboard was Chris Boshuizen, Co-founder of Earth Observation Company, Planet Labs.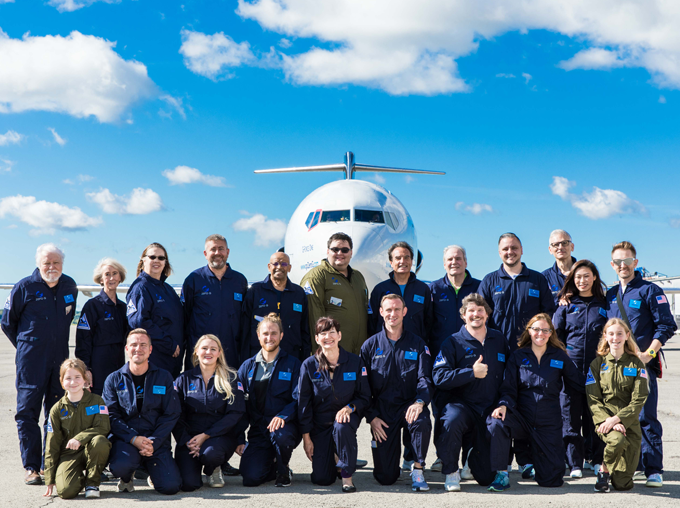 Chris is on the right in sun glasses.
Chris is scheduled to fly on the next Blue Origin spaceflight with William Shatner. So in order to get his weightless training done before his flight on Blue Origin, he hopped on our flight! Blue Origin is scheduled to launch this Tuesday, October 12th. Accompanying Chris Boshuizen and William Shatner will be Audrey Powers and Glen de Vries. Local business, DePrez Travel is at the forefront and is changing the game when it comes to Space and Adventure tourism and setting the bar for what comes next. This once-in-a-lifetime VIP experience brings space down to earth, creating an unfathomable experience and memories that will last a lifetime.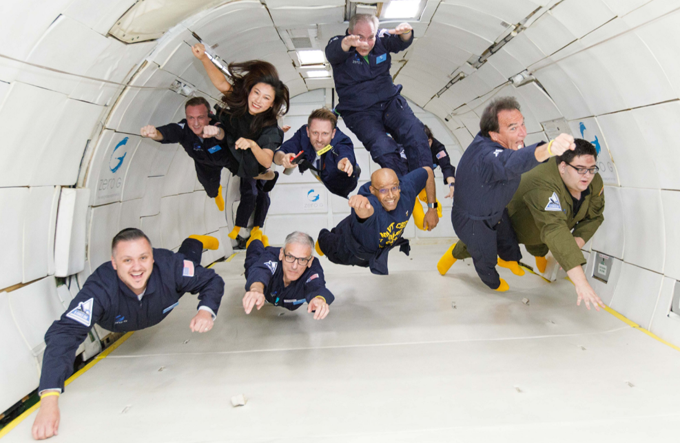 About Galactic Experiences by DePrez
Galactic Experiences by DePrez is a member of the DePrez Group Of Travel Companies. Galactic Experiences specializes in the burgeoning field of space tourism, offering such products as astronaut training at the NASTAR centrifuge, suborbital space flights with Virgin Galactic, space balloon flights with Space Perspective, aerial dogfighting, Titanic expeditions and more.
About ZERO-G
Zero Gravity Corporation is a privately held space entertainment and tourism company whose mission is to make the excitement and adventure of space accessible to the public. ZERO-G is the first and only FAA-approved provider of weightless flight in the U.S. for the general public, entertainment and film industries, corporate and incentive markets, non-profit research and education sectors, and the Government. ZERO-G's attention to detail, excellent service and quality of experience combined with its exciting history has set the foundation for the most exhilarating adventure based tourism product available. Since operating its first commercial flight in 2004, ZERO-G has given more than 17,000 flyers the opportunity to feel true weightlessness while providing incredible experiences in 27 cities across the country.
For More Information Please Contact:
CRAIG CURRAN , ASA
Galactic Experiences By DePrez, DePrez Travel Bureau, Inc.
585-442-8900 X224