SPACE PERSPECTIVE REACHES 1600 TICKETS SOLD
Space Perspective reaches 1600 tickets sold, surpassing any other space company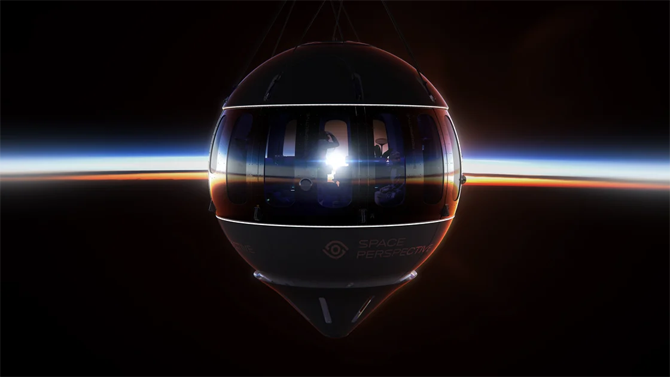 FLORIDA SPACE COAST, FL - July 27, 2023 - Space Perspective, the world's first and only carbon-neutral spaceflight company, today announced that it has sold more than 1,600 tickets – surpassing the number of seats sold by any other space tourism company, and representing $200M in sales. Learn More About Space Perspective.
To put the significance of 1,600 Explorers in perspective, just over 600 individuals have ever flown to space, making Space Perspective's sales a ground-breaking achievement in expanding humanity's access to and experience of space, which is core to the company's vision.
"We're extremely proud of the momentum and support behind our growing Explorer community as we pursue our mission to open up space to as many people as possible," said Founder and Co-CEO Jane Poynter. "We know that looking down on Earth from the blackness of space will radically shift one's perception of our planet and our place within it. And this experience has the power to change the world for the better.
The success of Space Perspective's ticket sales not only marks a significant milestone for the company, but also showcases the growing interest and demand for space travel experiences, among which the company stands out for its commitment to carbon neutrality
A flight on Spaceship Neptune costs $125,000 per person with a starting deposit of $1,000 to reserve a seat. Coveted first 100 flights start at a $60,000 deposit with select first 25 flights requiring a full $125,000 deposit. Commercial flights are slated to begin at the end of 2024, and Space Perspective is already booking into two and three years out.
Nearly half of the reservations represent full capsule sales, indicating that Explorers want a shared experience with a curated group of friends, family, and loved ones. While North America remains the largest source of ticket sales, a growing percentage is from international markets, especially in Asia-Pacific.
"Our success can be attributed to a multifaceted sales channel approach, including Space Perspective's expanding relationships with the travel trade distribution, reaching enthusiastic travelers worldwide," said Edyta Teper, Vice President, Global Sales & Trade.
For more information about Space Perspective and its unique experience.. [Check it out here].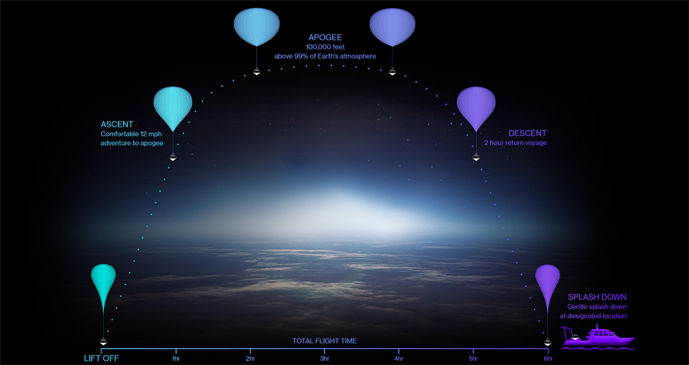 About Galactic Experiences by DePrez
Galactic Experiences by DePrez is a member of the DePrez Group Of Travel Companies, which is the largest independent travel management firm in central and western NY. Founded in 1929, the group provides extensive and diverse travel services, including cruise sales by Just Cruises, Inc. a top 50 cruise-only agency in N.A., meeting and conventions planning to fortune 100 companies and large associations, corporate travel management, and luxury travel leisure sales through Whitaker & DePrez Travel Partners LLC. Galactic Experiences offers Out-of-this-World missions and curates exciting Adventure Travel experiences.
About Space Perspective
Space Perspective is the world's first and only carbon-neutral spaceflight experience company on a mission to make transformative space travel accessible to more people than ever before. Its Spaceship Neptune, which comprises a pressurized capsule propelled by a giant SpaceBalloon™, offers a safe and accessible six-hour journey to the edge of space.
For More Information Please Contact:
CRAIG CURRAN , ASA
Galactic Experiences By DePrez, DePrez Travel Bureau, Inc.
585-442-8900 X224