VIRGIN GALACTIC ANNOUNCES NEXT GENERATION MOTHERSHIPS
Virgin Galactic Announces Partnership with Aurora Flight Sciences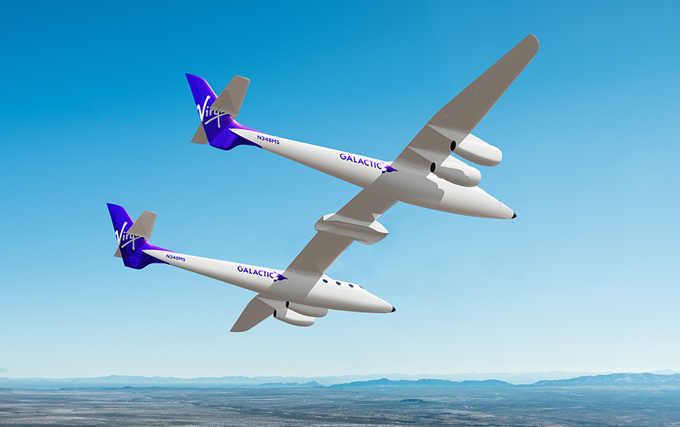 July 6, 2022 - Tustin, CA- Virgin Galactic is excited to announce that they are partnering with Aurora Flight Sciences, a Boeing company, to supply us with two new mothership vehicles, each designed to fly up to 200 launches per year.
Headquartered in Virginia, Aurora brings more than 30 years of experience building cutting-edge aircraft from concept to delivery and specializes in novel aircraft configurations and complex composites. Virgin Galactic has been working with Aurora for the past several months to develop design specifications as well as workforce and resource requirements in preparation for this long-term project. The two-vehicle contract announced today will enable Aurora to immediately begin development.
The new vehicles will be an evolution, rather than redesign, of their current mothership Eve, taking the existing model and making a production version designed for high-frequency commercial operations. This important partnership will scale their operations, allowing for increased efficiency and speed in their manufacturing operations so they can fly substantially more missions each year.
Aurora plans to manufacture the aircraft at its Columbus, Mississippi and Bridgeport, West Virginia facilities. Final assembly of the motherships will be completed at the Virgin Galactic facility in Mojave, California.
"With Aurora, we are accessing the best of the nationwide aerospace ecosystem," said Swami Iyer, President of Aerospace Systems. "As a subsidiary of the world's largest aerospace company, Aurora has some of the industry's top engineers and manufacturing facilities."
Todd Citron, Boeing Chief Technology Officer and Vice President and General Manager of Boeing Research & Technology added: "Boeing is excited to contribute our culture of safety, our operational excellence, and our expertise in aircraft design and manufacturing to help advance human space travel. Today's announcement expands our collaboration with Virgin Galactic to accelerate transformative aerospace technologies."
"This partnership between Aurora and Virgin Galactic brings together teams that share a passion for aerospace, innovation, and exploration," said Per Beith, Aurora President and CEO. "Aurora's decades of experience in aircraft design, composite manufacturing, and vehicle integration, coupled with our world- class engineers and manufacturing technicians, enables us to provide the unique expertise and capabilities necessary to complete these next generation aircraft. We're thrilled to have this opportunity to support Virgin Galactic's mission to pioneer space travel."
This is an exciting development as Virgin Galactic continues to prepare for commercial service and their goal of launching 400 flights per year from Spaceport America.
Virgin Galactic expects these motherships to enter service in 2025, the same year the first Delta-class spaceships are scheduled to begin flying. Virgin Galactic can't wait to welcome them to their growing fleet!
About Galactic Experiences by DePrez
Galactic Experiences by DePrez is a member of the DePrez Group Of Travel Companies and is the largest independent travel management firm in central and western NY. Founded in 1929 the group provides extensive and diverse travel services, including cruise sales of Just Cruises, Inc. a top 50 cruise-only agency in N.A.), meeting and conventions planning to fortune 100 companies and large associations, corporate travel management, and luxury travel leisure sales through Whitaker & DePrez Travel Partners LLC.
For additional information please contact Craig Curran at ccurran@galacticexperiencesbydeprez.com.
For More Information Please Contact:
CRAIG CURRAN , ASA
Galactic Experiences By DePrez, DePrez Travel Bureau, Inc.
585-442-8900 X224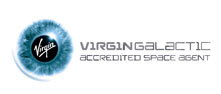 SPACE

ZERO GRAVITY FLIGHTS

SUBORBITAL

SPACE TOURISM