A Trip to Space with Leonardo DiCaprio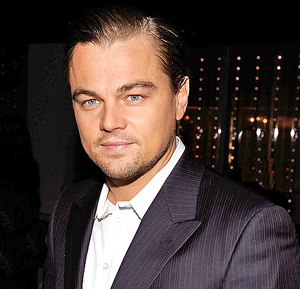 May 29, 2013 - Cannes, France - A bidder has laid down 1.5 million dollars (US) for a ticket into outer space next to Leonardo DiCaprio on Virgin Galactic at an amFAR charity auction at Cannes on Memorial Day Weekend.
Vasily Klyukin, a 37-year-old Russian living in Monaco, eventually offered the highest bid, making him join the first 1,000 people to leave the planet. He told Reuters after the auction, "I want to be a bit daring. I will have to give up smoking now for sure!"
According to People magazine, emcee Sharon Stone also "convinced" a couple to pay $2.3 million for two seats (not next to Leo) on the same flight. The three will get to train for their space adventure along with the Great Gatsby star during their Texas-based ground portion of the trip. Other celebrities joining the space adventure include Brad Pitt, Angelina Jolie, Tom Hanks and Aston Kutcher.
Virgin boss Sir Richard Branson is hoping to launch the first tourism flight from his spaceport in New Mexico at the end of the year. At this time, there's a waiting list of more than 580 people to make the suborbital flight aboard SpaceShipTwo.
Virgin Galactic trips are already being sold by over 100 accredited space specialists from Virtuoso. Virtuoso CEO Matthew Upchurch is also slated to take one of the first trips into space although we are not sure if he's flying with Leo, Angelina, Tom or Aston.
For More Information Please Contact:
CRAIG CURRAN , ASA
Galactic Experiences By DePrez, DePrez Travel Bureau, Inc.
585-442-8900 X224