THE LATEST NEWS FROM VIRGIN GALACTIC
February 25, 2013 - A busy start to the year for our propulsion teams with two further full-scale rocket motor firings during January at the test site in southern California as the countdown to powered flight continues.
Twenty four full scale firings have now been completed and the recent firings both continued the evaluation of all sub-systems and components comprising SS2's propulsion system, including fuel formulation and motor performance. All test objectives were completed.
Along with the small remaining number of ground based hot fires before first powered flight, the team is also preparing for a significant flight test as an immediate precursor to the first powered flight.
We call this a cold-flow glide test. This goes through every step, including flowing the oxidizer through the motor without actually igniting the fuel. The test demonstrates the readiness of the motor to be fired – a last check before we take the big step of introducing fire into the equation!
In our case, as the rocket motor is installed in a flying machine, SpaceShipTwo (SS2), it's the last step in a cumulative process of proving as much as we can that firing the rocket motor during flight will go smoothly.
SS2's propulsion system has three key elements: solid fuel to combust, an ignition source to begin the combustion, and nitrous oxide to provide the oxygen to support combustion. It's the same basic system that worked effectively and safely in SpaceShipOne.
In the forthcoming SS2 cold flow test, to be completed by Scaled Composites, the team will be checking:
the loading of oxidizer into the spaceship's oxidizer tank;
that the oxidizer tank pressurizes correctly;
the integrity of the propulsion subsystem - basically, that everything is connected properly; and
that the oxidizer feeds through the rocket motor as intended when the valve between the oxidizer tank and the motor is opened by SS2's pilot in flight.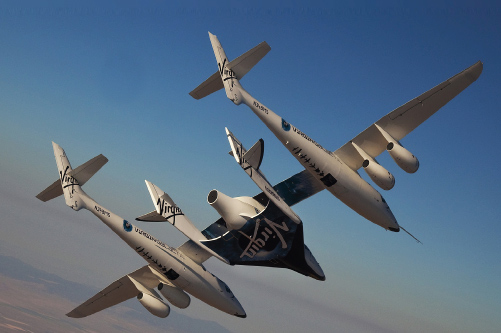 For More Information Please Contact:
CRAIG CURRAN , ASA
Galactic Experiences By DePrez, DePrez Travel Bureau, Inc.
585-442-8900 X224