Virgin Recruits Pilot-Astronauts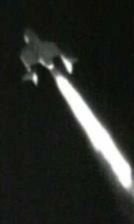 April 2011 yielded yet another sign that Virgin Galactic is well on its way to becoming the world's first commercial space line when the company began recruiting its first wave of pilot-astronauts. The announcement generated extensive media coverage around the globe and in this Space Bulletin we look at what it takes to earn the exciting job title of "Virgin Galactic Pilot-Astronaut"...
So far 420 people from around the world have put down deposits to secure their place in space. Many steps need to be taken to ensure that Virgin Galactic offer passengers a ride that is not only memorable but as safe as it can possibly be. A major part of that is a rigorous test flight program and ensuring the most experienced pilots are prepared to carry out commercial flights. Scaled Composites is designing, developing and testing the WhiteKnightTwo and SpaceShipTwo vehicles for Virgin Galactic and employ a team of extremely experienced professional test pilots to undertake the extensive flight testing required. The Spaceship Company (TSC), a joint venture between Virgin Galactic and Scaled Composites, is on track to manufacture two additional WhiteKnightTwo as well as five SpaceShipTwo vehicles. Once each vehicle is prepared it is handed over to Virgin for commercial flights operated by pilots employed by Virgin Galactic.
Dave Mackay -


Chief Pilot, Virgin Galactic

"WhiteKnightTwo flies a lot like a regular airliner whereas SpaceShipTwo is more like a nimble jet fighter." says Mark "Forger" Stucky, Test Pilot Engineer for Scaled Composites.

With this in mind Virgin Galactic is seeking Astronaut-Pilots with a combination of jet fighter experience and regular aircraft experience, with commercial airline experience being a big advantage due to the amount of interaction flight crew will have with Virgin Galactic passengers. "We will carry out numerous space flights in order to fully test the vehicles and the passenger experience, always keeping safety in mind." Says Dave Mackay, Chief Pilot for Virgin Galactic. "For this reason in the initial phase of recruitment we are looking for pilots with extensive test flying experience in order to prepare for commercial operations."
Despite strict entry criteria that assures only the best of the best can be considered, Virgin Galactic was pleasantly overwhelmed when they received well over 400 serious applications for these astronaut-pilot roles and hope to announce the first recruits shortly."What test pilot wouldn't want this job? How many people get the chance to test cutting edge aircraft and spacecraft and take them to an operational status for the general public to experience?" says Stucky. "This will be the pinnacle of my career because this project will have the most dramatic "firsts" as well as being the most influential on the future of commercial aviation. I seriously believe that due to the nature of the project, the vast public interest and how the Internet makes the world more connected; that this project has the potential to have the most dramatic affect on commercial flight than any before."
Even if you don't think you have what it takes to become an astronaut-pilot you can still reserve your place in space with Virgin Galactic. Discover the Inner Astronuat in you! Contact us today for more information and to book your flight!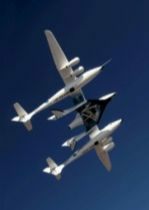 For More Information Please Contact:
CRAIG CURRAN , ASA
Galactic Experiences By DePrez, DePrez Travel Bureau, Inc.
585-442-8900 X224