Space Tourism Takes Flight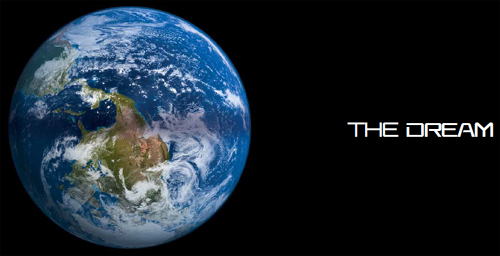 Humans have always dreamed of visiting outer space, but the idea of space tourism really heated up during the 1950s and '60s, as the Space Race between the U.S. and Russia began. Astronaut Alan Shepard became the second person, and first American, to enter outer space in 1961, but it was not until 1984 that the first non-government astronaut did so.
Two congressmen flew into outer space in the 1980s, and New Hampshire teacher Christa McAuliffe was to be the first teacher in space, until she tragically died in the Challenger explosion of 1986.

At the end of the 1990s, MirCorp, a private venture by then in charge of the space station, began seeking potential space tourists to visit Mir in order to offset some of its maintenance costs. Dennis Tito, an American businessman and former JPL scientist, became their first candidate. When the decision to de-orbit Mir was made, Tito managed to switch his trip to the International Space Station through a deal between MirCorp and U.S.-based Space Adventures, Ltd., despite strong opposition from senior figures at NASA.
In conjunction with the Federal Space Agency of the Russian Federation and Rocket and Space Corporation (Energia), 2 more flights were facilitated. These were the world's first private space explorers. The first three participants paid in excess of $20 million (USD) each for their 10-day visit to the ISS.
On April 28, 2001, Dennis Tito became the first "fee-paying" space tourist when he visited the International Space Station (ISS) for seven days. He was followed in 2002 by South African computer millionaire Mark Shuttleworth. The third was Gregory Olsen in 2005, who was trained as a scientist and whose company produced specialist high-sensitivity cameras. Olsen planned to use his time on the ISS to conduct a number of experiments, in part to test his company's products. Olsen had planned an earlier flight, but had to cancel for health reason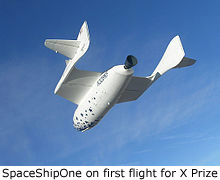 s.
Then, on October 4, 2004, the X PRIZE Foundation captured the world's attention when they awarded the largest prize in history to famed aerospace designer Burt Rutan and financier Paul Allen who led the first private team to build and launch a spacecraft capable of carrying three people high above the earth's surface, twice within two weeks. Spaceflight was no longer the exclusive realm of government. With that single flight, and the winning of the Ansari X PRIZE, a new industry was born. Dr. Buzz Aldrin (Astronaut on Apollo 11) said, "I think the Ansari X PRIZE should be viewed as the beginning of one giant leap..."
Laws governing private sector space endeavors, such as satellite launches, have existed for some time. But up to this point there had been no legal jurisdiction for regulating commercial human spaceflight. This commercial effort caused a scramble for regulations on the future of space tourism. President Bush signed legislation tasking the FAA to come up with rules to regulate the commercial space flight industry. Laws governing private sector space endeavors, such as satellite launches, have existed for some time. But there previously has been no legal jurisdiction for regulating commercial human spaceflight. In December 2005, the U.S. Government released a 123 page document of proposed space tourism rules. This don't-forget list touches on everything from passenger medical standards to preflight training for the crew.
The mission to space continues...... are you ready??
Being an astronaut of the 2020s will be completely different than it was for any astronaut that came before, a panel of spaceflyers told the virtual International Astronautical Congress on Oct. 14, 2020.
The spaceflight environment is rapidly changing due to several different factors. The International Space Station (ISS) is pushing harder into commercialization and will soon be welcoming more and larger space agency crews on commercial crew vehicles while bringing in a few private astronauts. Learn more. The International Space Station (ISS) is taking a big step toward increased commercial use, too. NASA announced January 27, 2021 it has picked Houston-based company, Axiom Space to build at least one habitable private module that will be attached to the orbiting lab. This will allow for more commercial visitors.
Meanwhile, NASA and its international partners are preparing for the next phase of human spaceflight missions after the ISS, which they hope will include moon landings in 2024 and eventual astronaut excursions to Mars. Also in the next few years, private companies such as Virgin Galactic hope to send paying astronauts on suborbital flights, in a bid to open up space to more people besides professional astronauts.
See What's Next in Space Travel
Visit the International Space Station (ISS)





Twenty years from now you will be more disappointed by the things that you didn't do
than by the ones you did do. So throw off the bowlines. Sail away.
Catch the trade winds in your sails. Explore, Dream, Discover.
– Mark Twain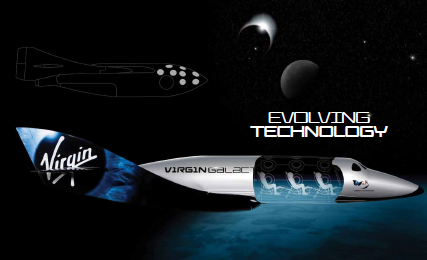 For More Information Please Contact:
CRAIG CURRAN , ASA
Galactic Experiences By DePrez, DePrez Travel Bureau, Inc.
585-442-8900 X224