VSS UNITY BREAKS MACH 2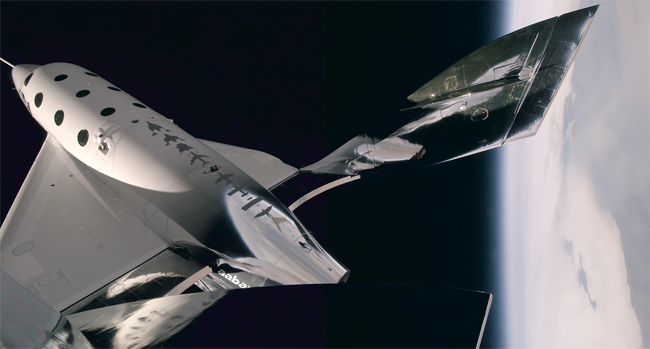 July 26, 2018 - VSS Unity broke Mach 2 this morning, on her third rocket-powered supersonic outing in less than four months. Pilots Dave Mackay and Mike 'Sooch' Masucci were in the cockpit, and after a clean release from VMS Eve they lit the rocket motor for a planned 42 seconds burn. This is the longest to date, and propelled VSS Unity higher and faster than previous flights. The spaceship's near vertical climb took her to 2.47 times the speed of sound and an apogee of 170,800ft, through the Stratosphere, into the Mesosphere and for the first time, to altitudes outside the range of balloons – Felix Baumgartner's amazing jump for example was from 128,000ft.
Every test flight has a test card with a long list of objectives, which gives fresh data and invaluable experience as Virgin Galactic expands the flight envelope. Today's test, among other things, gathered more data on supersonic aerodynamics as well as thermal dynamics. Inside the cabin, Virgin Galactic carried a mannequin and analysis systems which record a host of parameters including temperature, pressure, acoustics and vibration. The data from this builds understanding of the cabin environment, so that Virgin Galactic can best manage it for passenger safety and experience onboard.
It has become something of a tradition for the Pilots to give their comments after the flight. They are a great insight, the pilots can't help but share their excitement for the adventure ahead:
Dave Mackay said: "It was a thrill from start to finish. Unity's rocket motor performed magnificently again and Sooch pulled off a smooth landing. This was a new altitude record for both of us in the cockpit, not to mention our mannequin in the back, and the views of Earth from the black sky were magnificent."

Sooch added: "Having been a U2 pilot and done a lot of high altitude work, or what I thought was high altitude work, the view from 170,000 ft was just totally amazing. The flight was exciting and frankly beautiful. We were able to complete a large number of test points which will give us good insight as we progress to our goal of commercial service."
The Virgin Galactic team will now move rapidly into a period of intense data analysis, which continuously improves their modelling and helps optimise objectives and test points in anticipation of the next test flight. Congratulations to all involved for another significant step towards commercial service."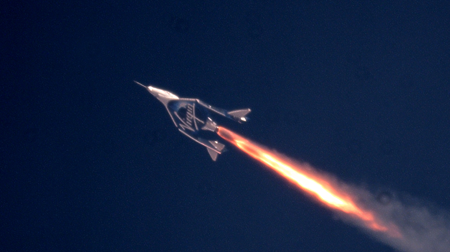 About Virgin Galactic
Virgin Galactic, owned by Sir Richard Branson's Virgin Group and Aabar Investments PJS, is on track to be the world's first commercial spaceline. The new spaceship VSS Unity) and carrier craft (WhiteKnightTwo, VMS Eve) have both been developed for Virgin Galactic by Mojave-based Scaled Composites. Founded by Burt Rutan, Scaled developed SpaceShipOne, which in 2004 claimed the $10m Ansari X Prize as the world's first privately developed manned spacecraft. Virgin Galactic's new vehicles share much of the same basic design, but are being built to carry six customers, or the equivalent scientific research payload, on sub-orbital space flights, allowing an out-of-the-seat, zero-gravity experience and offering astounding views of the planet from the black sky of space for tourist astronauts and a unique microgravity platform for researchers. The Virgin Galactic commercial operations, are based at Spaceport America in New Mexico.
About Galactic Experiences by DePrez
Galactic Experiences by DePrez is a member of the DePrez Group Of Travel Companies and is the largest independent travel management firm in central and western NY. Founded in 1929 the group provides extensive and diverse travel services, including cruise sales of Just Cruises, Inc. a top 50 cruise-only agency in N.A.), meeting and conventions planning to fortune 100 companies and large associations, corporate travel management, and luxury travel leisure sales through Whitaker & DePrez Travel Partners LLC.
For additional information please contact Craig Curran at ccurran@galacticexperiencesbydeprez.com.
For More Information Please Contact:
CRAIG CURRAN , ASA
Galactic Experiences By DePrez, DePrez Travel Bureau, Inc.
585-442-8900 X224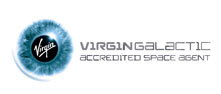 SPACE

ZERO GRAVITY FLIGHTS

SUBORBITAL

SPACE TOURISM