THE DEMOCRATIZATION OF SPACE STARTS TODAY
December 7, 2018 - Orion Span is making it possible for everyone to invest in Space Travel and to share in their journey and future growth.
Orion Span is building the world's luxury space hotel and private space station for tourists, astronauts, and space research. SpaceX disrupted the space launch business and is worth more than $27 billion today. Orion Span is on a mission to do the same for the space destination business.
For the past 80 years only the wealthiest 2% of Americans have been allowed to invest in startups in the US. Never before has it been possible to invest in a space company this early - now it is. Orion Span recently joined forces with SeedInvest to raise a funding round because they wanted to be able to share their future growth and journey with their customers, advocates, and believers.
Orion Span announced earlier this year that,their core mission is to build human communities in space. And now they are making this first funding round available to all as one step along the journey of making space more accessible to all. And a real, budding community is only possible when that community is invested in its success.
Amazing Investor Perks (To highlight a few):
High Quality Orion Span branded clothing
Calls and in-person meetings with management
Virtual, as well as in-person tours of Aurora Station
Fully Transferable Waitlist Spot (as in, you can gift or sell this in the future)
All-expense trip paid to company HQ
For additional information, contact Craig Curran at ccurran@galacticexperiencesbydeprez.com.
Stay tuned to this site for more information as the space hotel program progresses.

About Galactic Experiences by DePrez
Galactic Experiences by DePrez is a member of the DePrez Group Of Travel Companies and is the largest independent travel management firm in central and western NY. Founded in 1929 the group provides extensive and diverse travel services, including cruise sales of Just Cruises, Inc. a top 50 cruise-only agency in N.A.), meeting and conventions planning to fortune 100 companies and large associations, corporate travel management, and luxury travel leisure sales through Whitaker & DePrez Travel Partners LLC.
For More Information Please Contact:
CRAIG CURRAN , ASA
Galactic Experiences By DePrez, DePrez Travel Bureau, Inc.
585-442-8900 X224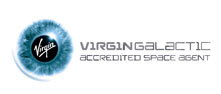 SPACE

ZERO GRAVITY FLIGHTS

SUBORBITAL

SPACE TOURISM