AURORA STATION SPACE HOTEL EYES 2021 LAUNCH DATE
April 9, 2018 - The company aiming to deploy the first ever space hotel has said it will launch in late 2021, with the first customers welcomed aboard in 2022.
Developed by US startup Orion Span, the Aurora Station will be a modular space habitat capable of accommodating four guests and two crew members. For an outlay of $9.5m, would-be space tourists will get to spend 12 days in Low Earth Orbit (LEO). As well as taking in the views from 200 miles above the planet, guests will have access to a virtual reality experience on a holodeck, as well as high speed internet access and the opportunity to grow their own food in zero gravity.
According to Orion Span, the lengthy training regimen traditionally used to prepare people for space travel will be reduced to just three months, with the first part of the certification programme taking place online. Additional training will be carried out at the company's facility in Houston, Texas, with final certification taking place on board the space hotel.
"Upon launch, Aurora Station goes into service immediately, bringing travellers into space quicker and at a lower price point than ever seen before, while still providing an unforgettable experience," said Frank Bunger, founder and CEO of Orion Span.
"Orion Span has additionally taken what was historically a 24-month training regimen to prepare travellers to visit a space station and streamlined it to three months, at a fraction of the cost. Our goal is to make space accessible to all, by continuing to drive greater value at lower cost."
Bunger claims the modular nature of the station will provide versatility and opportunities for other activities beyond tourism, including in-space manufacturing and zero gravity research. Aurora will also be available to space agencies for charter, with customers only paying for the time they use
"Our architecture is such that we can easily add capacity, enabling us to grow with market demand like a city growing skyward on Earth," said Bunger. "We will later sell dedicated modules as the world's first condominiums in space. Future Aurora owners can live in, visit, or sublease their space condo."
Stay tuned to this site for more information as the space hotel program progresses.

About Orion Span
Orion Span is a combined team of Silicon Valley entrepreneurs and aerospace engineers in Silicon Valley and Houston, Texas. With previous startup experience, as well as technical experience working on the Space Shuttle Program, the International Space Station Program, and a variety of commercial projects related to human space flight, we have the exact skill set needed to carry out the development and operation of this next generation space station platform.
About Galactic Experiences by DePrez
Galactic Experiences by DePrez is a member of the DePrez Group Of Travel Companies and is the largest independent travel management firm in central and western NY. Founded in 1929 the group provides extensive and diverse travel services, including cruise sales of Just Cruises, Inc. a top 50 cruise-only agency in N.A.), meeting and conventions planning to fortune 100 companies and large associations, corporate travel management, and luxury travel leisure sales through Whitaker & DePrez Travel Partners LLC.
For additional information please contact Craig Curran at ccurran@galacticexperiencesbydeprez.com.
For More Information Please Contact:
CRAIG CURRAN , ASA
Galactic Experiences By DePrez, DePrez Travel Bureau, Inc.
585-442-8900 X224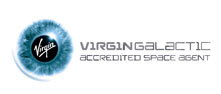 SPACE

ZERO GRAVITY FLIGHTS

SUBORBITAL

SPACE TOURISM